All creative talents under one roof
Starmey.com is a professional networking platform serving the entertainment industry, by grouping all creative talents under one roof.
An online portfolio
Today every social media site have user profiles. It is very challenging to build a portfolio page that give a different experience from other sites. We proposed the idea of personal microsite instead of just profiles. Thus their portfolios will even work from their own independent domains (ex: www.yourname.com).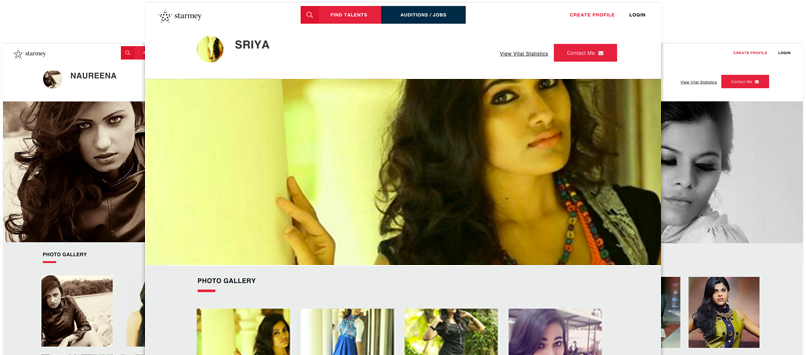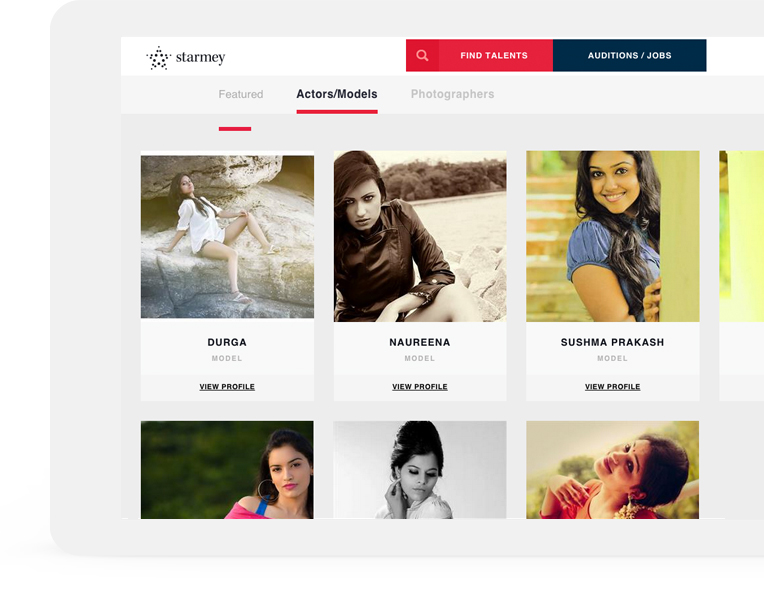 A talent search engine
A global search engine helps to find talented professionals with an algorithm to push most happening artists to the top.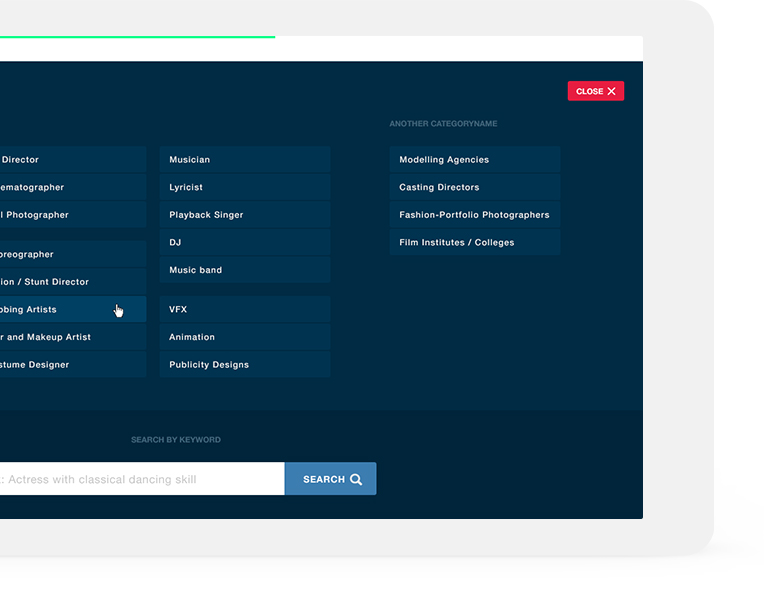 Filtered Search
Easy to use filters to fine tune profiles according to the need.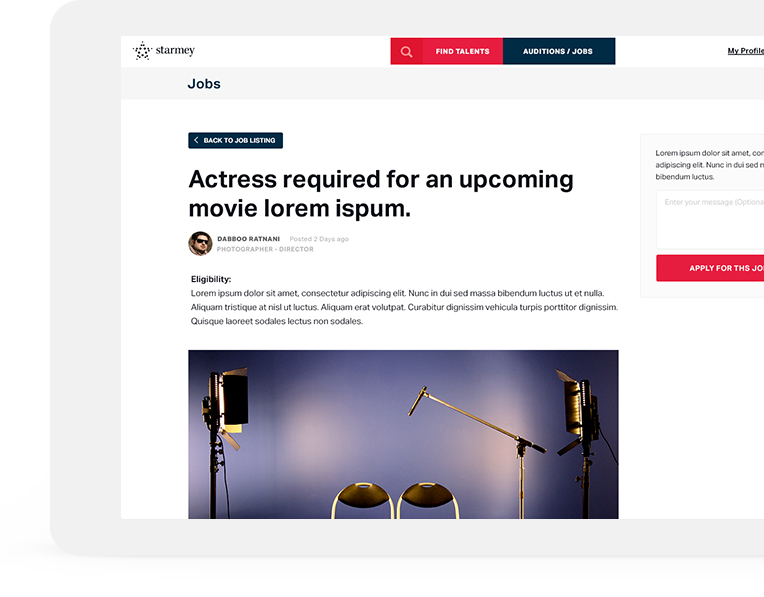 Jobs exclusively for Artists and Models
It's more important for us to build this session easy to understand even for non-technical users in the industry. The job page is highly sophisticated with provision to add all supporting media.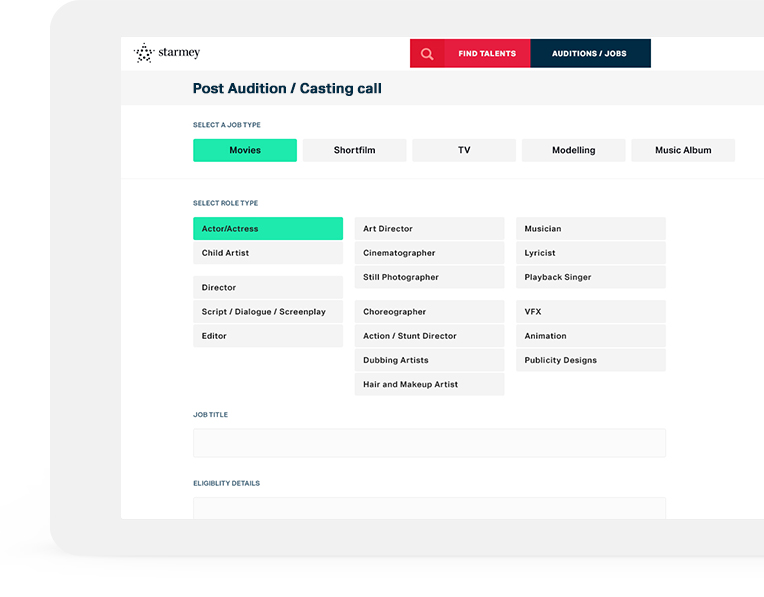 Casting Calls
A normal job site fields are not enough for auditions. Talents may require to submit photo or maybe videos.